Discover more from Return to Self
Remembering who you were before the world taught you who to be.
Over 1,000 subscribers
25 Books For All Spiritual Seekers
Calling all book worms!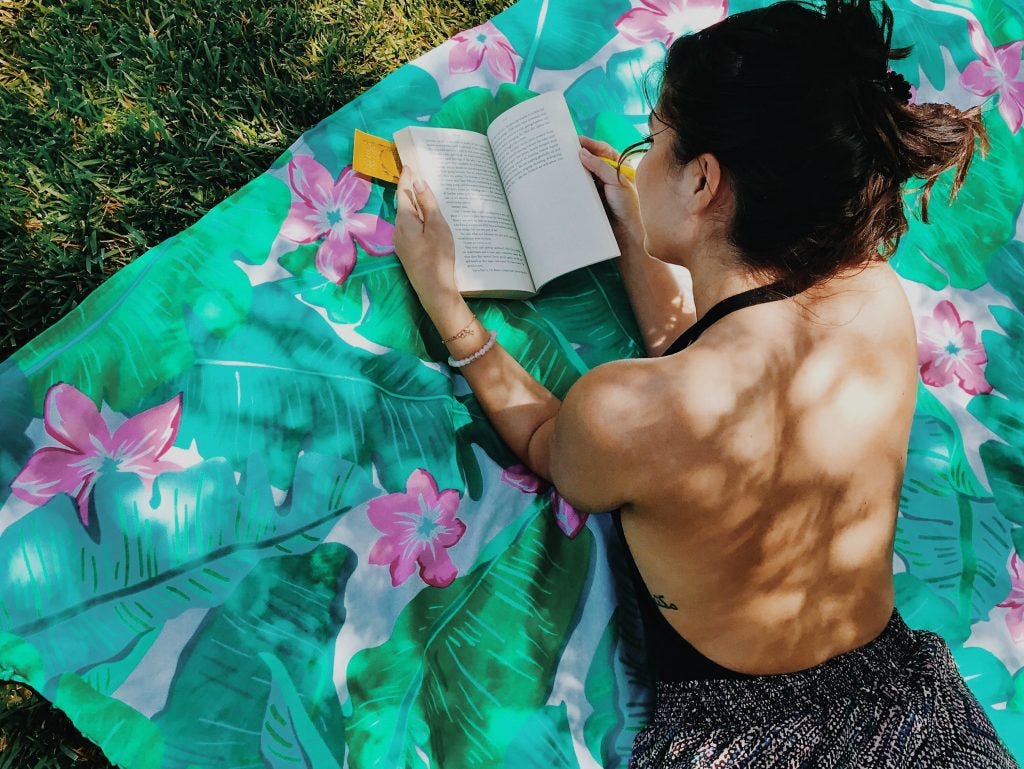 Books have become messengers for me. I kid you not, every book I pick up aligns perfectly with whatever chapter I'm on in my personal life and spiritual journey. There have even been moments where I'd pray to God, asking a bunch of questions I wasn't sure I'd ever get the answers to, and then I'd flip open a book, and boom. The answers were right there.
So, as you can probably tell, books mean a lot to me. People always ask what books to read as they embark on their spiritual journeys, so I've been keeping a list for those who are interested in diving into some magic.
If you see a title that piques your interest, just click on the title to find out more.
---
1. You Are Here by Thich Naht Hahn
2. The Untethered Soul by Michael A. Singer
3. Aleph by Paulo Coelho
4. Veronika Decides to Die by Paulo Coelho
5. Brida by Paulo Coelho
6. Many Lives, Many Masters by Dr. Brian Weiss
7. Only Love Is Real: A Story of Soulmates Reunited by Dr. Brian Weiss
8. Tuesdays With Morrie by Mitch Albom
9. The Five People You Meet in Heaven by Mitch Albom
10. The War of Art by Steven Pressfield
11. The Prophet by Kahlil Gibran
12. The Four Agreements by Don Miguel Ruiz
13. Big Magic by Elizabeth Gilbert
14. Milk & Honey by Rupi Kaur
15. You Are a Badass by Jen Sincero
16. Women Who Run With the Wolves by Clarissa Pinkola Estés
17. A Return to Love by Marianne Williamson
18. Mastery of Love by Don Miguel Ruiz
19. Warrior Goddess Training by Heather Ash Amara
20. Eastern Body Western Mind by Anodea Judith
21. Seat of the Soul by Gary Zukav
22. All About Love by Bell Hooks
23. Conversations With God (trilogy) by Neale Donald Walsch
24. The Celestine Prophecy by James Redfield
25. Let That Shit Go: A Journey to Forgiveness, Healing and Understanding Love by Bruna Nessif
You know I had to add that last one, c'mon now. Happy reading, friends!