Discover more from Return to Self
Remembering who you were before the world taught you who to be.
Over 1,000 subscribers
3 Things That Will Help With Your Anxiety
Because you deserve some peace.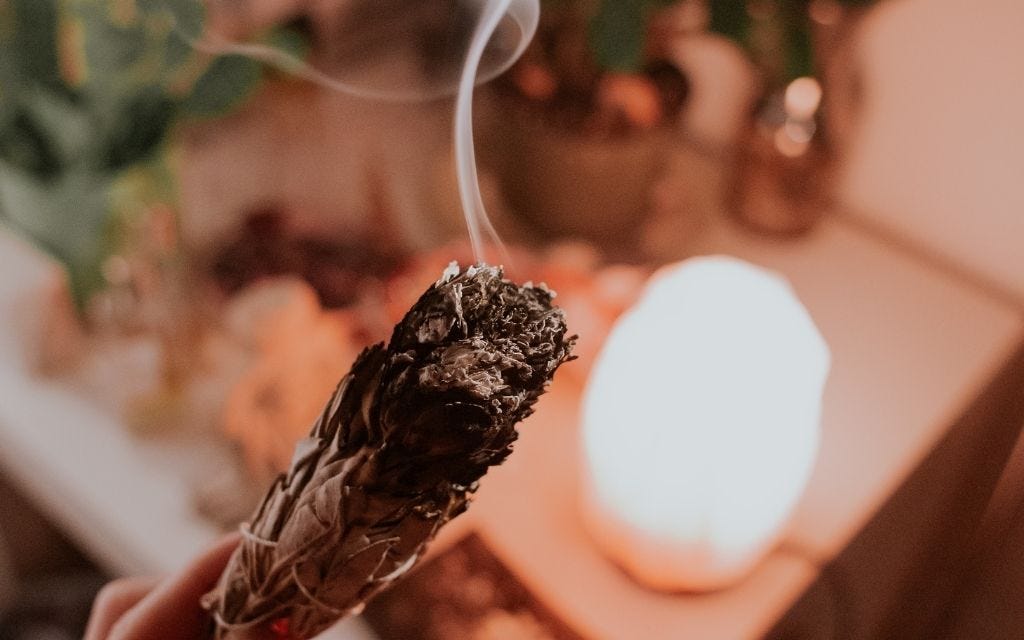 With the world in the state that it's in, it's completely understandable that so many of us are dealing with heightened anxiety. For some, this is a battle you've been fighting for a long time. For others, this is new territory. Regardless of whether you're a gold membership holder or new to the scene, it sucks all the same.
For this week's column, I'm going to do something a little different. I'm not going to spill the deets on products. Instead, I'm going to share three activities that can help alleviate the anxiety that creeps up during all hours of the day.
---
Get Out of Your Head: One of the greatest pieces of advice I received about anxiety is to get out of your head and into your body. Usually, when anxiety hits, it's because we're either recalling past events or worrying about the future. We all do this often, but focusing on past and future events steals your power away. You can't do anything about what's already happened, and you can't predict the future, so the best place to go for cover when anxiety strikes is the present. By doing various activities that take you out of your head and into your body, you're able to come back to the present. These types of activities include running, yoga, dancing, painting, any sort of physical exercise, drawing, etc. The important part is choosing something that requires you to focus so that you can put those ruminating thoughts to rest.
Take a Social Media Break: I'm a big fan of a good ole' social media hiatus. Have you watched Social Dilemma?! Creepy mind control tactics aside, the fact of the matter is our brains are not wired to digest so much information at once (let alone so much triggering and traumatic information). Give yourself a break. Delete the apps from your phone for however long you feel comfortable, and remember what it's like to actually be in the moment. You'd be amazed at how much time you have in the day when you're not mindlessly scrolling through IG and Twitter.
Put the Thoughts on Paper: Another "get out of your head" exercise is to journal. I know, journaling sounds so tired. Everyone says it, but there's a reason so many swear by it. I've often said, "I don't know what I'm thinking until I read what I say." Journaling not only helps you get the thoughts out of you and onto paper, so that you can take a break from that hamster wheel in your mind, but it also helps you observe your thoughts, which is crucial. We must remember that we do not own our thoughts, we are witnesses to them. By journaling, you can help begin the separation between the two. It doesn't have to make sense or sound eloquent. Just have word vomit on paper, and read it back if you want (or don't, that's totally up to you). The important part is transmuting the energy in your head onto the paper, and letting it go.
---
If you have any more tips that have helped you navigate through your anxiety, feel free to share below with our community!