Discover more from Return to Self
Remembering who you were before the world taught you who to be.
Over 1,000 subscribers
Self-care comes in many forms. Sometimes it gets flack for just being a bunch of pampering and bubble baths, which is absolutely not the case, but also not untrue. Pampering yourself and your body is crucial. Imagine how much work your body puts in on a daily basis? Showing gratitude through nourishing and nurturing it in various ways is the very least we can do, right?
Also, as we are learning, our body is directly correlated to our energy centers and our physical, mental, emotional and spiritual health. Again, it's all connected, and our suppressed emotional trauma can oftentimes be trapped in our body and show up as physical ailments.
With that said, here are some things that your body would love after a hard day's work…
---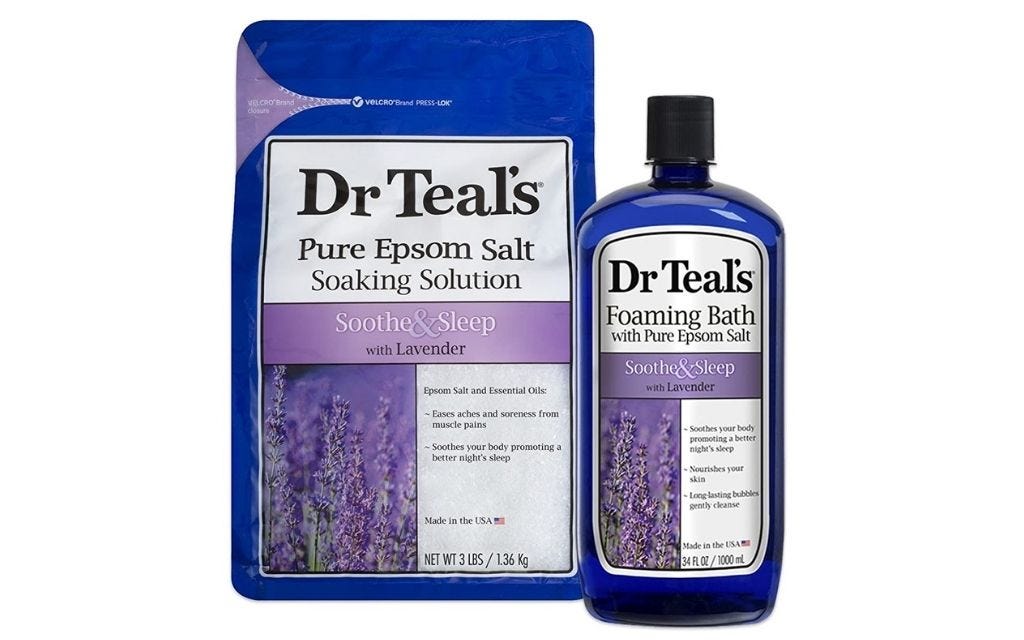 Dr. Teal's Epsom Salt and Foaming Bath
You guys. I am not kidding around with you when I tell you epsom salt baths have become ritualistic for me, and quite possibly, a lifesaver. For example—earlier this week, I was around a lot of dense energy. I knew this because I instantly got a throbbing headache. In moments like this, a salt bath is the only thing to get me stabilized. I came straight home, filled up my tub, put some lavendar epsom salt and foaming bath, and just soaked. Within 20 minutes, the headache was gone and my energy was restored. Epsom salt baths have numerous health benefits, and Dr. Teal's has such a wide variety of products for your every need.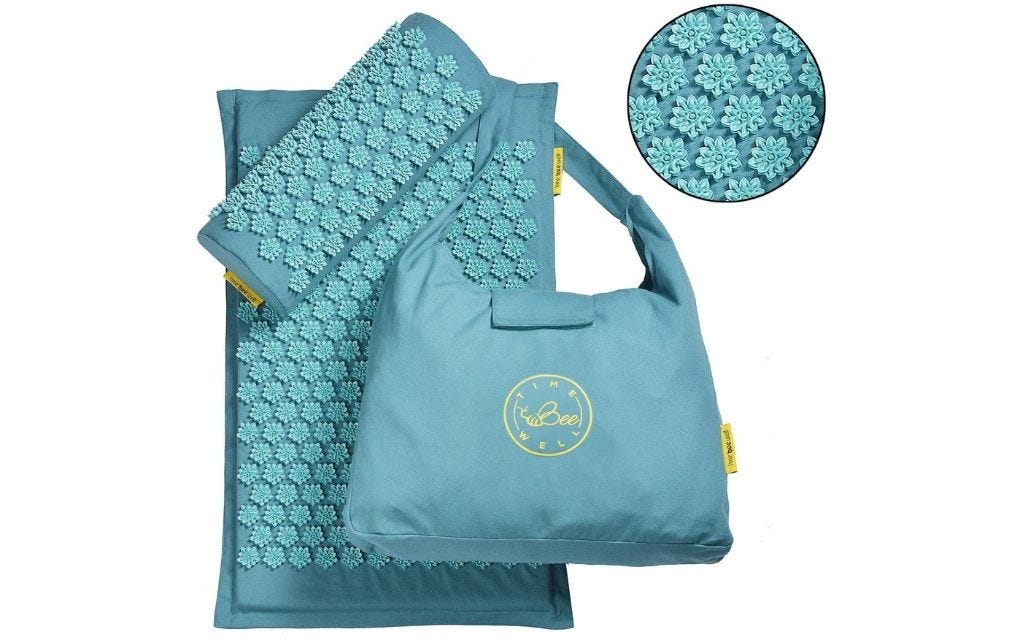 Acupressure Mat
Acupressure mats have been making the rounds lately, and I decided to try TimeBeeWell's mat and pillow. There are a bunch of other brands, some super pricey, but I found that this one was cost-effective and also got the job done. Acupressure mats help you with back and neck pain relief to reduce stress and tension in the shoulders, back, and neck by stimulating key points throughout your body. It's not your plush, luxurious experience. It's sharp and slightly uncomfortable at first, but then your body relaxes into it, and you can begin to notice the effects. Just don't wiggle around and move while lying down!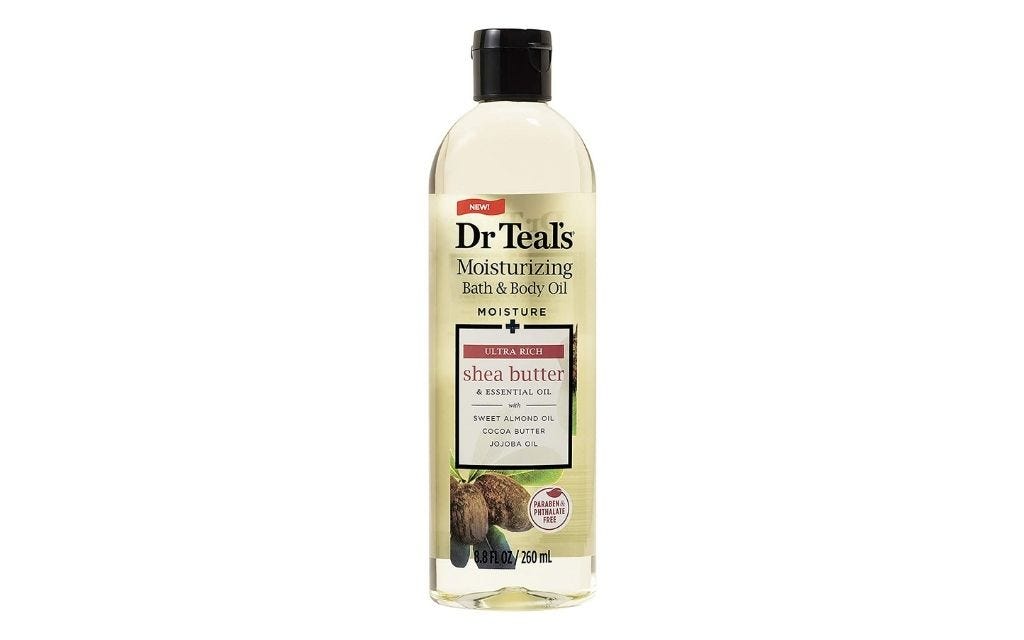 Dr. Teal's Body Oil
I know, you'd think they were paying me. But no. I just really love Dr. Teal products, and their body oil has been my go-to when it comes to keeping my skin silky smooth. For those like me, some lotions actually irritated my skin or felt gross. I started trying out body oil to see if it would work better for me, and ooooh baybeeee! This body oil not only had my skin glistening and smooth as a baby's bottom, it also smells great! And you know we love to smell good. You can also drop some in your baths for some additional lovin' to your skin.
---
Additionally, I would highly recommend seeking some chiropractic work and reiki for some deeper blocks. I'll be working on my reiki certification next month so that I can offer this service to my clients, as well, so stay tuned!
If you have specific types of items you want recommendations on, let me know in the comments, and I'll make note for future posts. If you have a product you'd like me to review and share with my audience, shoot me an email: info@returntoself.me
Otherwise, until next week… Xoxo!