Discover more from Return to Self
Remembering who you were before the world taught you who to be.
Over 1,000 subscribers
How to Access Your Birth Chart
Your natal chart is your cosmic blueprint and cheat code, so let's see what it says...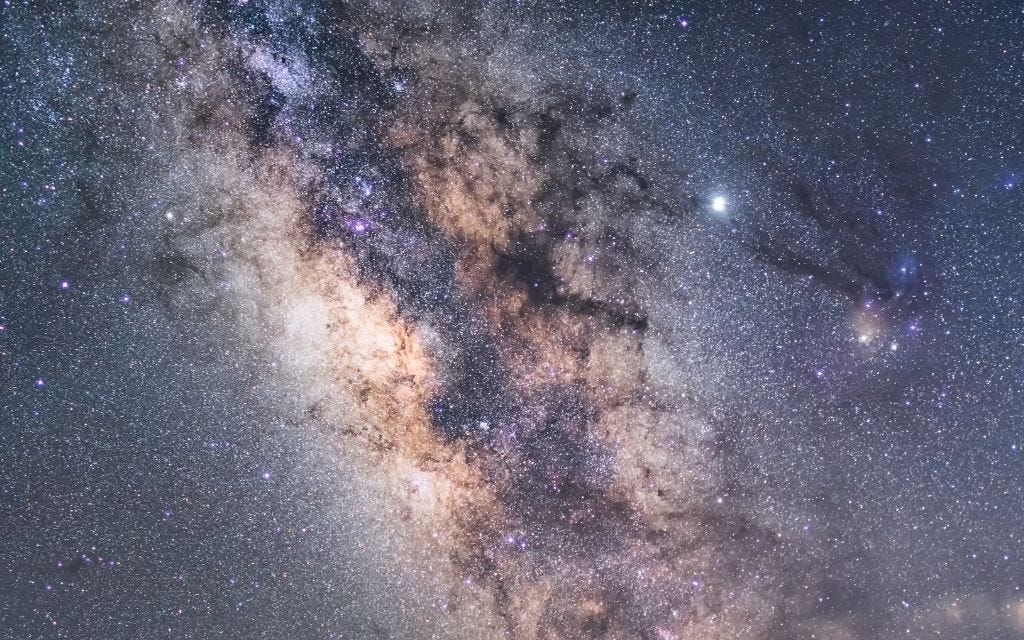 Did you know there's a cheat code to a lot of your personality traits and patterns? Horoscopes have always gotten an eye roll from many skeptics, and I totally get it, but what people fail to recognize is there's a lot more information connected to your cosmic blueprint that rarely gets talked about.
Astrology is founded on understanding the positions of the stars, however it often gets scoffed at as a science. But if you believe that everything is energy, then the placement of the stars and planets at the time you were born undoubtedly had an effect on shaping some of your traits. Pin that for a later conversation.
See, with popular tropical/western astrology, people tend to just focus on their Sun sign (the sign many of us know when asked what our birthday is), which is extremely limiting. No, you can't blame all of their shitty behavior on the fact that they're a Scorpio.
Your sun sign is just a small fraction of who you are. It represents your identity and how you experience life and express your individuality, which is all great and dandy, and offers some vital information, but still barely scrapes the surface.
You're actually comprised of so many more placements and transits than just your sun sign. The big three are your sun, moon and rising signs—your identity in the world, your subconscious side that is the driving force behind your emotional reactions, and your social identity or your outward style, respectively.
There are many, many layers to this conversation that I will cover as our relationship grows, but here are some cliff notes to get started: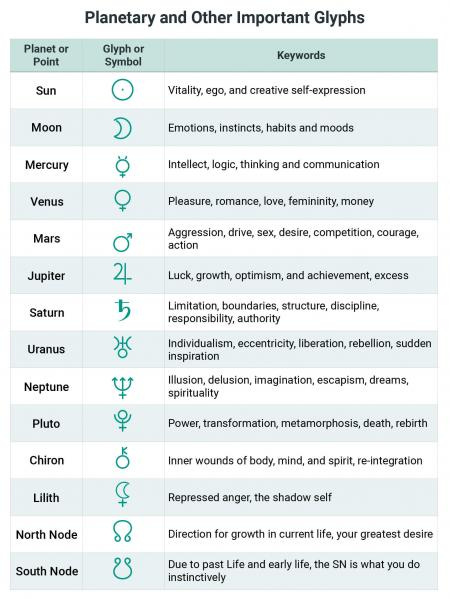 Now, how do you even access your birth chart? I'm glad you asked.
You'll need three pieces of information to get your entire tropical birth chart: your birth date, your birth location and your birth time. If you don't know your birth time, that's OK, you can leave it unknown, but some information (including your rising sign) will not be available to you, so I recommend trying to find out if you can.
There are plenty of free websites that will pull your birth chart for you, but I tend to use Cafe Astrology, as I've found it to be the easiest to navigate and the most thorough. They'll break down every single placement on your birth chart and how it could show up for you in your life. You can also email the report to yourself or save as a PDF to revisit over and over again (trust, it's lengthy!).
Some apps that I've also found helpful are Time Passages and The Pattern. They're eerily accurate, and also do a great job of getting into the nitty gritty aspects, which are all beasts on their own.
Again, all of these are just tools to help you understand yourself better. A word of caution—don't take what you read and then mold yourself into becoming what that is. For example, if you find out one of the traits with your Moon sign is being emotionally unavailable and passive aggressive, then this is not the time to start acting out in that way and blaming your moon sign for it. Nice try, though.
As with everything, take what resonates, leave what doesn't. Perhaps you end up resonating more with your sidereal chart (we'll get into that later, too!). Just use it as a guide to help you become aware of any areas that you may want to do some healing in. That's all any of this is, anyway. Just guides, resources and tools. You get to decide what to do with them.
Xo.